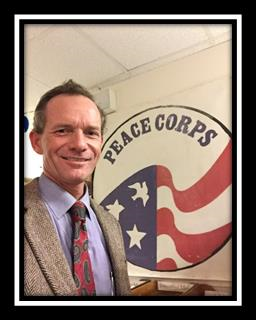 This is a guest post from Peace Corps Ecuador Country Director Michael Donald who has been in post for about a year now.
I've been in touch with Josh Busby and appreciate his interest in receiving an update on how Peace Corps Ecuador is currently engaged as we start 2018. I've been the Country Director here for one year and try to find the balance in devoting my energies among relationships with Volunteers, Staff and counterparts. My most favorite part of the job is visits with the Volunteers; this is what energizes me.
We have three programs currently in the Peace Corps Ecuador portfolio: Teaching English as a Foreign Language (TEFL), Community Health, and Youth and Families Development. Training is also, of course, a major focus with classes arriving in January and May each year. By spring we should level out at around 140 Peace Corps Volunteers population in Ecuador.